SUMMIT MANAGEMENT CONSULTANTS
Below you can find links to the bios and backgrounds of our consultants who focus in providing financial consulting services. Each brings a unique background and skill set to Summit, but all have distinguished themselves in their level of knowledge and experience and their desire to use that to help businesses better reach their goals. If you would like for us to recommend a consultant for your organization's specific needs, please e-mail us or call us at (866) 435-0268 and we will be happy to get you in touch with the consultant who can best assist your company.
Curt Henry
Curt Henry is a seasoned business executive with seven years general management experience and over 20 years in domestic and international marketing and sales. In 2000, Curt was chosen to lead the turnaround of a local manufacturing company with struggling product lines.
John Dodge
John hails from Milwaukee, Wisconsin. After working in factories to pay his way for college, he served as an officer in the U.S. Navy, and then studied industrial economics and earned a PhD in Economics from the University of Wisconsin in Madison.
Hans Kinner
Hans is a highly motivated professional with years of experience in business management, procurement/supply chain, contract development and negotiations, cost avoidance and reduction strategies, Six Sigma Black Belt with P&L responsibility of $500M + and procurement spend of $1B+.
John Vann
John comes to Summit with over 30 years of experience in business. In 1990, John co-founded Clinical Trial Management Services, Inc. (CTMS) a contract research organization in Bristol, Tennessee, serving as its CEO from 2000-2007. In 2007, CTMS became part of...
Michelle Brashears
A Kingsport native, Michelle brings nearly 20 years of experience to Summit. She began her career at a Big Four accounting firm as an auditor serving companies in many different industries, including healthcare, not-for-profit, education, government, trucking, manufacturing, retail, and others.
Eric Fields
Eric brings many years of experience working with businesses and not-for-profit organizations to Summit. After working in cost accounting for a manufacturing company throughout college, Eric began his career after graduation in commercial risk management.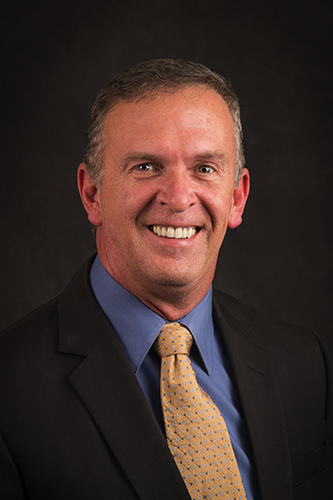 Scott McPhail
Scott comes to The Summit Companies after a long career in the restaurant and hospitality industry, where he served in various operational and supervisory management positions. His leadership and skills propelled his unit to a company "Restaurant of the Year"…
Contact Summit Management